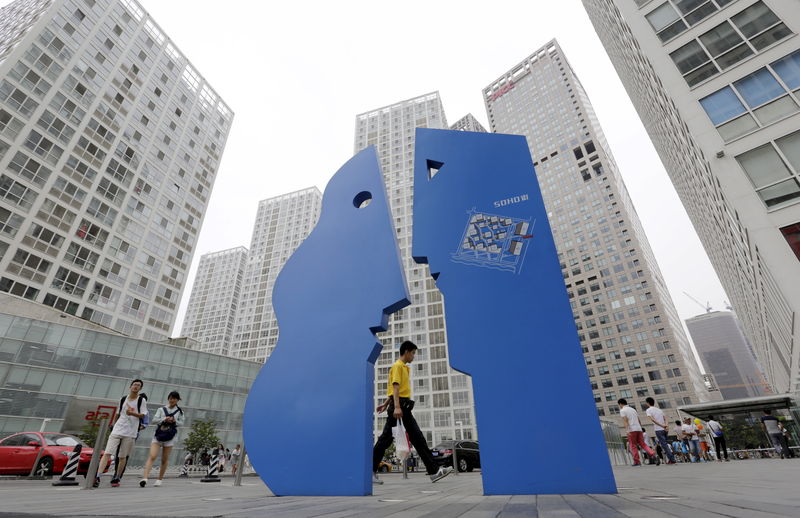 © Reuters. China Said to Offer to Boost U.S. Goods Purchases by $25 Billion
(Bloomberg) — China has offered to boost purchases of American goods by about $25 billion this year to fulfill President Donald Trump's desire to shrink the U.S. trade deficit with the world's second-largest economy, according to two people familiar with the matter.
President Xi Jinping's government has started to quantify its commitment to import more U.S. products as trade talks between the two nations progress, said the people, who spoke on condition of anonymity because the negotiations aren't public.
In particular, China has shown willingness to step up purchases of U.S. goods including crude oil, coal and farm products, according to the people briefed on the talks.
Commerce Secretary Wilbur Ross was in Beijing from June 2-3 for the third round of high-level trade negotiations, which focused on China agreeing to buying more U.S. energy and farming goods, according to the White House. China has warned it would cancel any promises over trade with the U.S. if the Trump administration moves ahead with planned tariffs.
Chinese officials have indicated the nation is open to buying as much as $70 billion in U.S. exports, the people said. But much of that represents products the Asian nation has already promised to buy, and in some cases the Chinese haven't been willing to back their pledges with written contracts, they said. The $70 billion offer was first reported by the Wall Street Journal.
Xi's government is open to entering into legal contracts to obtain about an additional $25 billion in goods from the U.S. this year, according to the people. That falls short of the $200 billion over two years that the Trump administration has demanded the Chinese government buy to address a yawning trade imbalance.
U.S. goods exported to China last year totaled $130 billion while Chinese imports to the U.S. totaled $506 billion. That left a U.S. deficit of more than $375 billion.
The Chinese offer comes as the world's two biggest economies try to stave off a trade war that could undermine global growth. Trump has threatened to slap tariffs on at least $50 billion in Chinese imports shortly after publishing a final list of targets on June 15. China has vowed to retaliate on everything from U.S. soybeans to airplanes, and Beijing has said it will abandon its commitments if the U.S. follows through on its tariff threat.
The Chinese embassy in Washington didn't immediately respond to an emailed request for comment.
sponsoredArticle = 'div-gpt-ad-1466339494851-0';